Feature-Length and Short Films
The festival will show between 25 and 35 films during the course of the weekend.  There will be approximately 12-15 feature-length films, and between 14 and 20 short films.  All of these films will be in a competitive field, eligible for awards determined by both judges and the audience.
Awards
Four awards will be presented at the end of the festival weekend:  Best Narrative Feature, Best Documentary Feature, Best Short Film, and Audience Favorite.
One Screening Location
All of the selected feature-length films will be shown in the Drendel Auditorium on the SALT Block in Hickory, North Carolina between Friday and Sunday.  All of the Short Film selections will be shown during a special Opening Night event accompanied by a reception.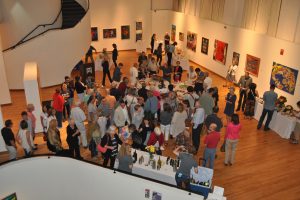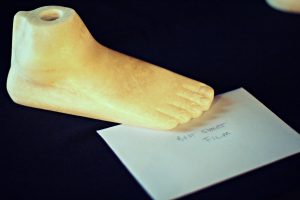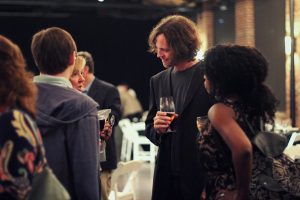 The Drendel Auditorium on the SALT Block
The Drendel Auditorium on the SALT Block is a beautiful 400-seat facility with stage and screen capabilities.
243 3rd Ave NE, Hickory, NC 28601
(828) 324-4906
FAQ
What is the Footcandle Film Festival?
The Footcandle Film Festival is designed to bring unique, challenging and entertaining films to Western North Carolina every September. The festival is being held by the founders and members of the Footcandle Film Society, a 650-member group dedicated to screening and discussing films on a monthly basis.  The society was formed in late 2007 by Alan Jackson & Chris Frye.  The inaugural film festival was held in September of 2015.
When & where can I buy 2017 festival tickets?
Monday, July 31st,  Footcandle Society Members will be receiving an email with ticket purchasing information.  General public ticket purchasing information will be made available on this site Monday, August 14th.
What are the Awards and Prizes?
Both feature-length and short films will be screened at this year's festival. At the award ceremony on Sunday, September 24th, 2017 the following awards will be announced: one (1) "Best Narrative Feature", one (1) "Best Documentary Feature" and one (1) "Best Short Film" award selected by a jury, and one (1) "Overall Audience Favorite" selected by those in attendance.
When will the 2017 film lineup be announced?
The selection of films will be announced when tickets go on sale to Footcandle Film Society members on July 31st, 2017.