The Footcandle Film Festival is returning to Hickory, North Carolina on September 15th-24, 2023! This will be an exciting weekend of film screenings, with films being submitted from around the world for consideration. The best reviewed films will be shown during the weekend, starting with an opening night event and closing with an awards ceremony. The festival will be held at the Hickory Community Theatre with special events at the SALT Block, the Carolina Theater, and the Hum outdoor concert venue. This year's festival also features a special partnership event with the Greater Hickory International Council for the Youth International Short Film Showcase.
This festival continues to be a showcase event for the Catawba County area, and we are making every effort to have our eighth year be just as successful as the first. To do so, we depend on support from local businesses, organizations, and individuals. Every dollar spent on this festival will go towards creating an experience that attendees, filmmakers and other visitors to the area will remember and help "spread the word" for continued festival growth next year.
The festival is being produced by the Footcandle Film Society, a Catawba County-based 501(c)3 non-profit organization. All financial contributions to the film festival are tax deductible.
There are several levels of suggested financial support listed below, along with the sponsorship benefits; however, we appreciate any contribution, of any amount, that can be given to support the festival.
Please click on any of the levels below to see their benefits.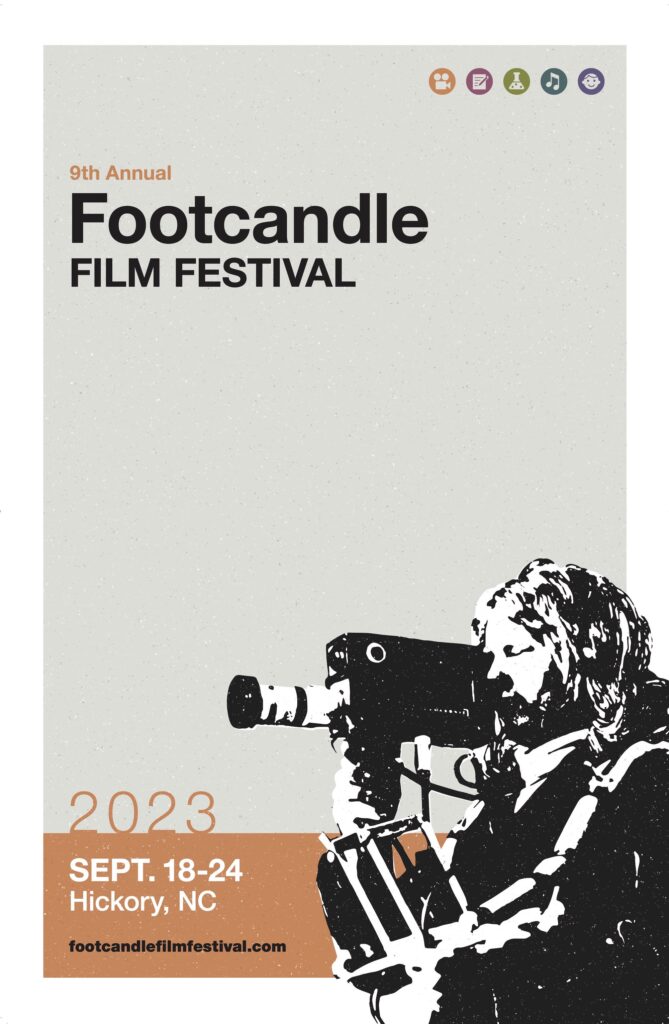 CORPORATE SPONSORSHIP LEVELS
INDIVIDUAL SPONSORSHIP LEVELS
If you are able to help support this year's festival, please let us know in one of the following ways:
By phone — Call Alan Jackson at 828-962-4188 (leave a message)
By email — info@footcandle.org
By mail — Footcandle Film Festival, Post Office Box 9123, Hickory, NC 28603
Thank you for your support!  We're looking forward to a great festival!