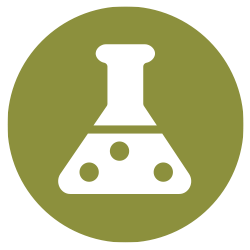 48-Hour Filmmaking Competition
Public Screening of Films & Cash Prize to Winner
The Film Lab is an event designed to challenge creative individuals to collaborate in competitive teams while racing against the clock to produce a one-of-a-kind short film.
Over a 48-hour period your filmmaking team will write, shoot, and edit a short film based on the genre you draw at the Friday night FilmLAB kickoff event. By Sunday evening your team's finished film is turned in to be judged and then screened in front of an audience the following night at the Footcandl Film Festival's opening night COMING ATTRACTIONS event!
Recruit your own filmmaking team for the weekend! There's no limit to the size of your team, and it can consist of friends, colleagues, family members, or fellow students.
Friday, September 15th – 7pm
FilmLAB KICKOFF @ SALT Block Board Room, 2nd Floor
Sunday, September 17th – 8pm
FilmLAB entries due (submitted online)
Monday, September 18th – 7pm
All FilmLAB entries screened as part of a COMING ATTRACTIONS event @ Drendel Auditorium at the SALT Block
Sunday, September 24th – 7pm
Film Lab winner announced at FESTIVAL AWARDS CEREMONY @ Hickory Community Theatre
FilmLAB Rules and Guidelines
The FilmLAB entry fee is $30 per team ($20 per team if half or more of the team is made up of current high school or college students).
All teams are responsible for providing their own filmmaking equipment.  Any type of gear is allowed, and we even wholeheartedly support and encourage the use of mobile cameraphones if desired.
No prior work (scripting, effects, etc.) should be used in the entries.  All content for the film should be generated during the FilmLAB 48-hour timeline.
However, filmmaking teams may scout and secure filming locations prior to the FilmLAB weekend.
A representative from all filmmaking teams must be present at the FilmLAB kickoff event on Friday night, September 15th, at 7:00pm.  Note:  your entire team does not need to be in attendance at this kickoff.
During the FilmLAB kickoff event, all filmmaking teams will:
– draw a random genre that their film must adhere to
– receive a single prop that must be incorporated into their film
– receive a single line of dialog that must be included in their film
– receive a theme that their film should try to communicate
Entries must run a minimum of five minutes (excluding credits) and maximum of ten minutes (with credits twelve minutes).  
All films are to be uploaded to a designated Dropbox folder by 8pm on Sunday, September 17th.  Teams need to ensure they calculate time into their production process to account for this.
FilmLAB entries must not further hate speech or portray any negative stereotypes.
Closing credits of the film should include the Footcandle Film Festival FilmLAB Logo (provided to all teams).    
The winning FilmLAB entry will be determined by an average of audience scores during the premiere screening at the Monday night COMING ATTRACTIONS event and scores determined by a panel of judges.  The weighted averages of the two groups of scores are as follows: judges average score = 60%, Audience average score = 40%.