The Footcandle Film Society is happy to announce the first recipients of its Filmmaker Grant program.

The Filmmaker Grant Program provides financial support to projects that help to further the use of film as a story-telling medium and have a majority of their production work take place in North Carolina.  The grant money is intended to help a filmmaker move towards their goal of completing their project so that it can be submitted to national film festivals or secure a distribution arrangement.
The 2018 recipients of the Filmmaker Grants are: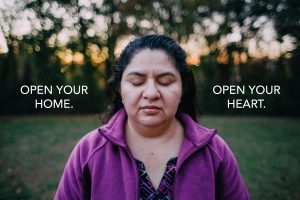 Santuario, a documentary about a small church community in Greensboro, North Carolina, that offers sanctuary to Juana Tobar Ortega, a Guatemalan grandmother threatened with deportation after 25 years of living and working in the United States.  The film is directed and produced by Christine Delp and Pilar Timpane.
Box Brown, a film based on the true story of Henry "Box" Brown, a 19th-century Virginia slave who escaped to freedom at the age of 33 by arranging to have himself mailed in a wooden crate in 1849 to abolitionists in Philadelphia, Pennsylvania.  The film is written, directed and produced by Rob Underhill and will star acclaimed actor and playwright Mike Wiley.
Both projects are in various stages of development and expect to be playing at film festivals over the course of the next year.
The grant recipients will be recognized at the Footcandle Film Festival's Closing Awards Ceremony and Dinner on Sunday, September 30th.
Congratulations to the first recipients of Footcandle Filmmaker Grants!