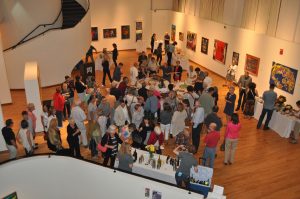 The 3rd Annual Footcandle Film Festival, taking place in Hickory, North Carolina located in the foothills of the Blue Ridge Mountains.  The festival was started and is managed by the Footcandle Film Society, a non-profit group with over 600 members that began independent film screenings in 2008.  The home for the festival is the SALT Block, an arts and science center housed in an historic renovated high school near downtown Hickory.
The festival starts with an opening night event where all the Short Film selections are screened in two blocks for a large audience, with a reception in-between in the gallery of the adjoining Hickory Museum of Art.  Full-length narrative and documentary features are screened throughout the three days of the festival, culminating in a closing awards ceremony and dinner on Sunday evening.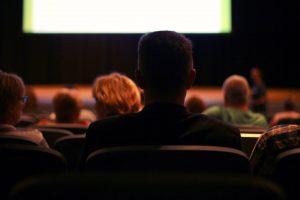 This is a single-location festival, meaning that all screenings take place in the Drendel Auditorium on the SALT Block which holds 400 people.  In 2016, over 1,200 total tickets were sold for the various screenings and events throughout the weekend.
The Footcandle Film Festival awards cash prizes for Best Feature-Length Narrative, Best Feature-Length Documentary, Best Short Film, and an "Audience Favorite" award.  In addition, filmmakers that have films selected for the festival are provided free hotel accommodations for the weekend and a travel stipend.  All selections receive passes for the full festival weekend – including the opening night reception, closing night awards dinner, and complimentary tickets to their screening. 
Come be a part of this unique celebration of indie cinema and submit your film now.