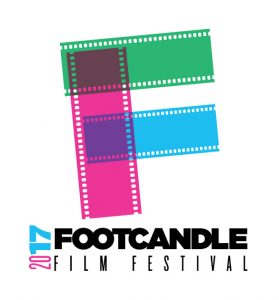 The following is the schedule for the 2017 Footcandle Film Festival.  All screenings and events take place at the Drendel Auditorium at the SALT Block with the exception of the closing awards ceremony and dinner which will be held at Moretz Mills on Lenoir-Rhyne Boulevard.
Buy your tickets online now
Download a print-ready schedule and ticket order form
Click on any of the film links to read more about the film and watch a trailer if available.  To view the list of films by type, you can visit the Short Films, Narrative Films, or Documentary Films pages directly.
Friday, September 22nd
Saturday, September 23rd
Sunday, September 24th